100% NATÜRLICHE INHALTSSTOFFE

VEGAN & OHNE TIERVERSUCHE

ENTWICKELT & HERGESTELLT IM EIGENEN LABOR IN DE & FR

FÜR JEDEN HAUTTYP GEEIGNET

HOCHKONZENTRIERT, OHNE PALMÖL & SILIKONE

VON FRANZÖSINNEN EMPFOHLEN
your favorite products
Unsere Bestseller der letzten Woche
Entdecke unsere veganen Pflegeserien - ganz ohne künstliche Duft-, Füll- oder Konservierungsstoffe. Hochkonzentriert und daher auch so wirksam! Auch ideal als Geschenk!
PINK - Blumig & Pudrig

Sinnlich & Lieblich, das ist unsere pinke Serie. Sie heißt nicht umsonst L'AMOUR FOU, denn mit den luxuriösen Noten aus Sandelholz, Patchouli, Orangenblütem & einem Hauch Vanille kann sie durchaus Köpfe verdrehen. Ideal, wenn du nach einem pudrigen und eher femininem Duft suchst.

ANSEHEN

PURPUR - Fruchtig & Lieblich

Du liebst es fruchtig? Die PURPUR Serie ist perfekt für alle, die fruchtige Aromen lieben und sich von einem Duft umhüllen lassen möchten, der Freude und Lebendigkeit ausstrahlt. Die feinen Noten aus Himbeere, Pfirsich und Mandarine sind da garantiert das richtige für Dich.

ANSEHEN

MINT - Belebend & Erfrischend

Fruchtige Wassermelone und erfrischende Minze - Unsere MINT Serie ist belebend und beruhigend. Die MINT Serie bietet Ihnen ein einzigartiges Dufterlebnis, das belebend und beruhigend zugleich ist. Aufgrund der kühlenden Minze auch ideal im Sommer!

ANSEHEN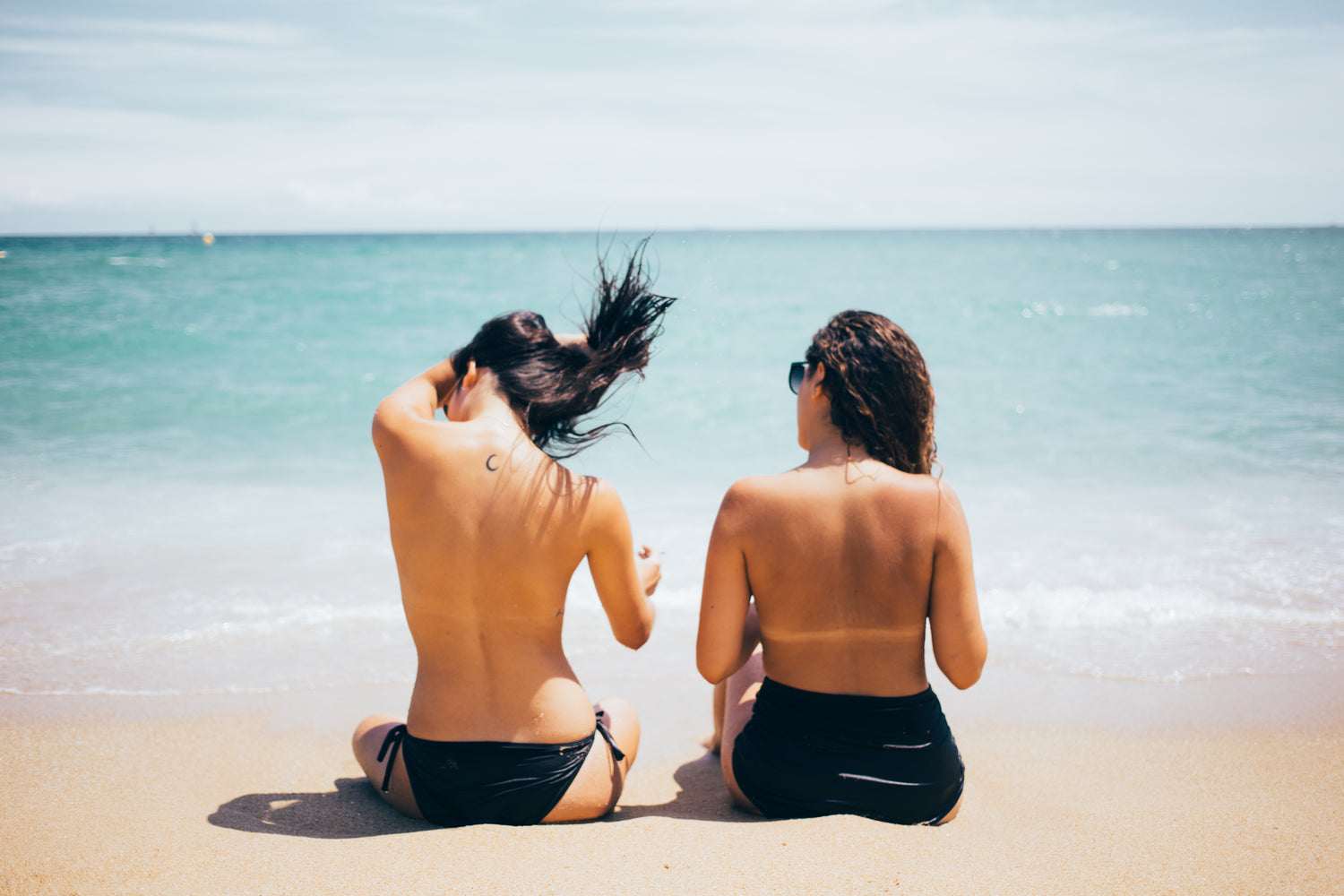 Unverzichtbare Reisebegleiter...
Verwöhne deinen Körper insbesondere im Sommer mit beruhigender und feuchtigkeitsspendender Pflege - Und das ohne hautreizende Zusatzstoffe! Genieße den Sommer sorglos und pflege deine Haut mit Ombelle.
ZU DEN PRODUKTEN
Cécile Morice, Gründerin von Ombelle

Bienvenue!

Willkommen bei Ombelle, wo Schönheit und Nachhaltigkeit Hand in Hand gehen.
Qualität und Natürlichkeit sind die Eckpfeiler unserer Marke. Unser Ziel ist es, der Haut so viele positive Effekte wie möglich zu schenken, während wir gleichzeitig umweltbewusst und nachhaltig handeln. Wir verwenden keinerlei Füllstoffe, wie bspw. Silikone und auch keinerlei Duftsstoffe. Unsere Produkte sind hochkonzentriert und daher sehr wirksam und auch für anspruchsvolle Haut geeignet. Entdecke mit Ombelle die perfekte Verbindung von Effektivität und Nachhaltigkeit. Ich freue mich, dass du da bist!

Mehr Erfahren
Moami - You feel it with all your senses
When Ombelle touches your skin for the first time, you feel it with all your senses. Your skin receives the luxurious care of the best unadulterated purely natural organic ingredients.
To the product
I follow your path via Instagram and still love the SPF 30 cream very much. I use you every day. She is so incredibly productive.

– Marina @maryskeramikcafe

I use Moami as a conditioner for the ends of my hair. Since then they have felt strong and healthy.
- Annie

I like the scent of L'Amour Fou best. That's when I really melt away. And with a deodorant ;)
- Amelie

My fingernails and the skin around them look great since using Moami. And it is productive too!
- Gundula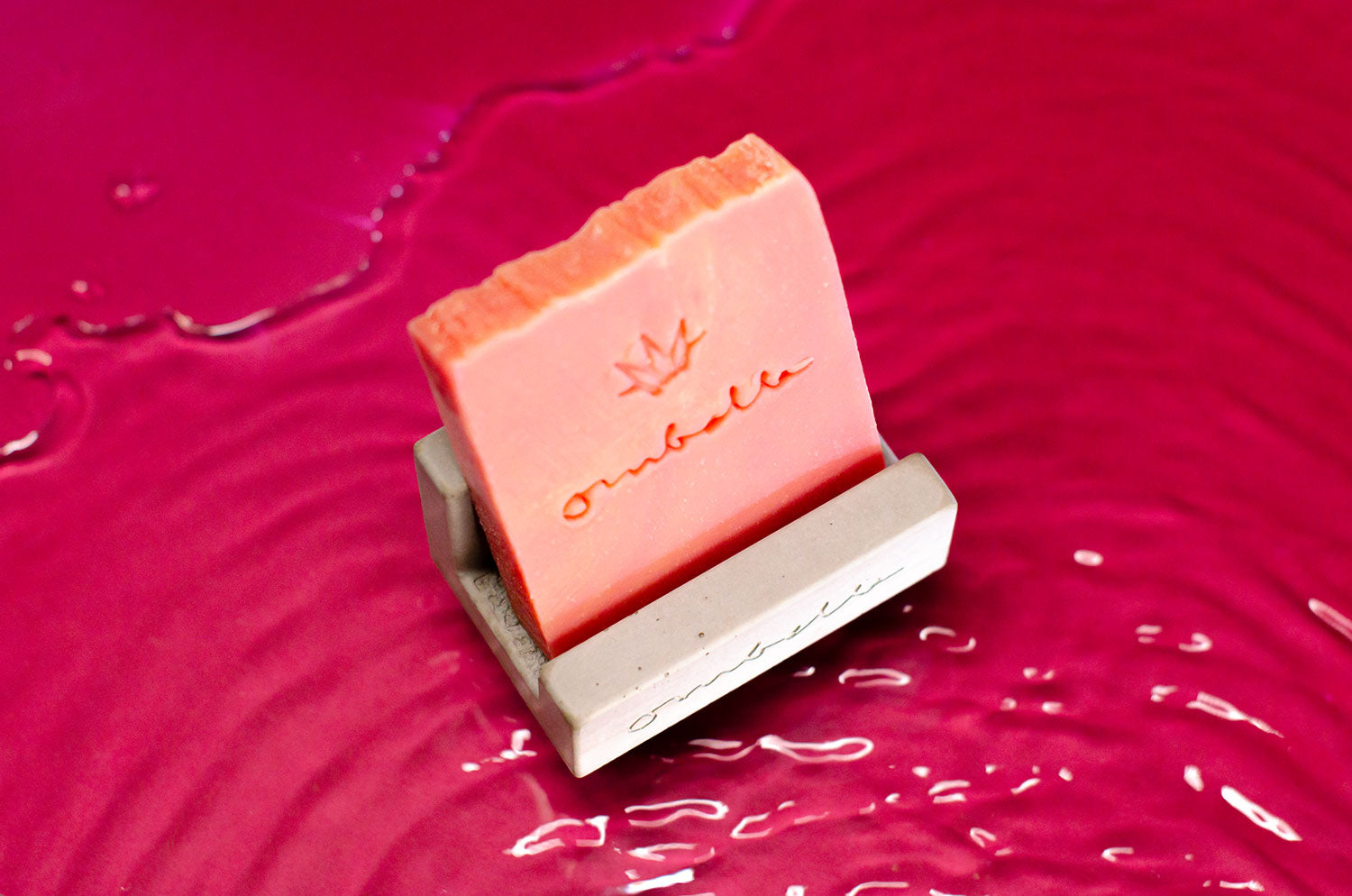 Gift idea: Ombelle concrete soap holder
This stylish soap holder ensures that your soap is always at hand and doesn't slip into the sink. He holds the bar of soap upright and allows the soap to dry from all sides. This prevents the soap from getting unsightly soggy spots. Excess water can drain off.

The surfaces are treated with a special seal to protect the material from moisture damage. Each soap dish is a one-off and shows typical irregular small air pockets on the surface.
To the product